Submitted by

Matt Winans

on Tue, 10/01/2019 - 22:33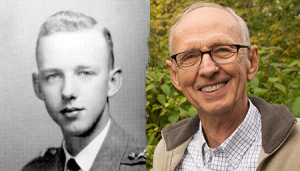 Read the Newest and Final Edition of James "Deak" Roberts Jr.'s "Passing in Review" series!
This is a Tribute to Herb Pearis, The Force that brought GMS alumni together and The Glue that held them together for over 30 years. Two years as a Student, 10 years as an Instructor / Counselor, and 30+ years as the GMSAA Secretary, Creator / Editor / Publisher of the Alumni Record, Herb has been an integral element of Greenbrier Military School and its alumni for over 42 years.
Read it all here! gmsaa.org/history/passing_in_review/james_herbert_pearis