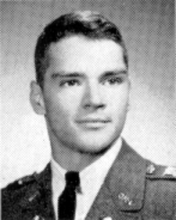 WILLIAM THOMAS "COACH" KERNS '65
9/11/1946 -8/8/2018
William Thomas "Coach" Kerns '65, Age 71, of Bridgeport, entered into Eternal Rest unexpectedly at his home on Wednesday, August 8, 2018. He was born in Clarksburg on September 11, 1946, a son of the late Robert and Marjorie (Newbrough) Kerns.
Coach is survived y his loving wife of 20 years, Sue Kerns, and his son Matt Kerns and his wife Natalie of Athens, GA; his grandsons, Nathen "Dutch" Kerns and Tyson "Ty" Kerns , both of Athens, GA; a step-daughter , Melisa Kennedy and her husband Bill of Orlando, FL; and step-daughter , Melisa Kennedy and her husband Bill of Orlando, FL; and a step-granddaughter Emily Kennedy of Orlando, FL; his sister Beth Clifton and her husband Chuck of Flemington; and several nephews and cousins. In addition to his parents, he was preceded in death by his sister, Becky Bowen, his brother-in-law Bill Bowen, and nephews Gregory Mills and Jason Brown.
Coach Kerns graduated from Bridgeport High School in 1964, Greenbrier Military School in 1965, and then entered WVU with a full track scholarship. He not only set many university track records, he also served as co-captain of the track team in 1968-69. He also played freshman basketball was a member and an officer of Phi Kappa Psi fraternity, and eventually graduated with both a Bachelor of Science and Master's Degree in Education.
Bill was first employed in Berkeley County at Martinsburg High School as a teacher, assistant track coach and basketball coach where he worked with lifelong friend, Head Coach Bob Hummell. After spending five years (1970 – 1975) at Martinsburg, he was offered the Head Basketball and Track coaching positions in Harrison County at Bridgeport High School. Bill taught and coached at his alma mater for the next 30 years. He was truly enjoying life after retiring from coaching basketball in 1993 and then, teaching in 2005. He loved his school and his players.
While coaching the sport he cherished, basketball, he and his teams' accomplishments were many. his teams' accomplishments were many. After Qualifying for six state tournaments in his last 10 years, Bridgeport finally won the school's first State Basketball Championship in 1993. Along the way his teams numerous County, Big 10, sectional, and Regional Championships. Also, in 1991, his team was the first in Bridgeport history to go undefeated in the regular season at 24-0. Coach Kerns always considered it a privilege to coach at his alma mater, coach the sport he loved so much, and to be able to work with all the great student-athletes through the years from 1970 -1993. He was selected "West Virginia Retired Coach of the Year in 2016 by the West Virginia Secondary Coaches Association. He was presented this award at the State Basketball Tournament in Charleston.
Bill will be greatly missed by his soulmate and loving wife, devoted son and his family, compassionate sister, nephews and friends