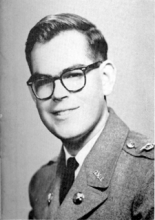 William Frederick Kale, age 74, of Euclid, died on September 24, 2019. Bill was a man you could count on. He worked for the Cleveland Trust Company for 31 years through its incarnations as Ameritrust Society ad Key He married Bonita I 1966 ad stayed married to her till his death 52 years later. He was a hard-working s valued member of the Euclid Stamp Club, and also of the Friends of the Euclid Public Library for who he ran the twice-yearly book sale. More important, he was loving to his family and kind to everyone. He was a great guy and the world is poorer for his loss.
Bill ad Bonnie raised three children. Their life together wasn't outwardly exciting – no safaris, no marathons – but deeply joyful and satisfying. They had and appreciated the extraordinarily good fortune of seeing their children grow up alive honest, and independent.
Bill is survived and sorely missed by his wife, Bonita; sons John (Sheila) and David (Kristen Higgins); daughter Sarah Merrell (Douglas); ad Grandchildren Thomas Kale and Branwen and Dierdre Merrell.
Memorial Service 11:00 a.m. on Saturday October 5, at Church of the Epiphany, 21000 Lake Shore Blvd., Euclid 44123