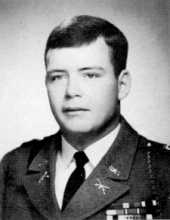 GENEVA — William David Jones, age 66, of Geneva, passed away peacefully on Sunday, Feb. 7, 2016, in Hilton Head, SC.
David was born Feb. 4, 1950, in Ruston, La., the son of Bill and Gerry (Stevenson) Jones. He met his future wife, Janey Cooper, in a Shakespeare class at Louisiana Tech University and they were married March 4, 1972, in Bossier City, La.
David attended Greenbrier Military School where he attained the rank of 1st Lieutenant and Platoon Leader. A graduate of Louisiana Tech University in Ruston, La., he was a proud member of the Kappa Sigma Fraternity. He played an active role in the Geneva Community, beginning his career at Geneva Federal Savings and Loan where he served as Treasurer and President. Upon leaving the financial industry, he owned several businesses including Jones' Country Store and Mary's Kitchen in Geneva-on-the-Lake and Mary's Diner in Geneva. For the last several years he has served on the Board of the NEOFund, helping young entrepreneurs begin their career in Ashtabula County. He was a past President of the Rotary Club of Geneva and was honored to be awarded the Rotarian of the Year twice. He was also a member of the Geneva First United Methodist Church. He was a people person and he loved to joke, tease, and share a good laugh. You knew he thought highly of you when he stole just a bit from your plate. Since March of 2015, David was enjoying retirement with his wife and family, especially his three grandsons who brought him great joy. He spent the last month traveling with the love of his life visiting with treasured family and friends.
David is survived by his wife, Janey Cooper Jones; daughters, Alison and Dennis McAllister of Westerville, Ohio and Lauren and Bill Hanna of Castle Pines, Colo.; grandchildren, William Drew and Bryce David Hanna and Brady William McAllister; father-in-law, J.B. Cooper of Fouke, Ark.; brother-in-law, John and Sandy Cooper of West Monroe, La.; as well as loving nieces and nephews who found him very entertaining.
He was preceded in death by his parents.
Friends and family will be received from 4 to 8 p.m., Friday, Feb. 12th, at BEHM FAMILY FUNERAL HOME, 175 S. Broadway, Geneva.
Funeral Service will be held 11 a.m., Saturday, Feb. 13th, at Geneva First United Methodist Church, 89 S. Broadway, Geneva. The Rev. Bruce Hitchcock will officiate the Service.
Contributions may be made in his name to: UH Geneva Medical Center for the Community Christmas Card Program, 870 W. Main St., Geneva, Ohio 44041 or the Geneva First United Methodist Church, 89 S. Broadway, Geneva, Ohio 44041.
Friends may leave condolences online at www.behmfuneral