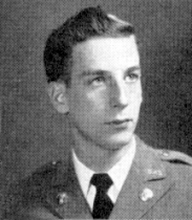 W.C. Turley ,88, of Petersburg, WV died Friday, February 26, 2016. He was preceded in death by his ex-wife, Jo Ann and daughter, Teresa Hofer.
He is survived by his son, William Turley III and his wife Margaret of Forest, VA.
William attended Greenbrier Military School for his freshman year of college.
W.C. served in the Navy aboard the USS Philippine Sea during WW II. He was a long term employee of Island Creek Coal Company where he worked as a mining engineer and superintendent. He love his West Virginia Mountaineers and attended their games for many years.
He will be burier in the family cemetery in Pecks Mill, WV.