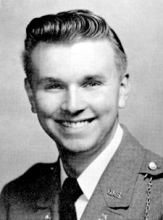 Robert Christian Parker, age 81, of Minneapolis, passed away October 19, 2017. He was preceded in death by his parents Robert and Dorothy Parker, and one brother, James Parker.
He is survived by his loving children, Krisann (and spouse Nicola) Evoli of Minneapolis and Forrest (and spouse Kimberly) Parker, of Charleston, S.C., two sisters, Susan Harris and Peggy Crofoot and three grandchildren: Madeleine Brown, Justin and Jesse Shafer.
As a young man, Chris attended the Greenbrier Military School in Lewisburg, W.Va. He served his country in the U.S. Navy, later attending the U.S. Naval Academy. He would go on to earn a master's degree in organic chemistry from West Virginia University.
Accomplished in his field as a chemist, Chris garnered 11 patents during his career. He was a passionate cook, gifted watercolor painter, award winning marksman and golfer.
Funeral service is Tuesday, 11 a.m., at Good Samaritan United Methodist Church, 5730 Grove St., Edina, MN 55436, (952) 929-0049. Visitation one hour prior. Interment at Fort Snelling National Cemetery to follow at 1:45 p.m. Memorials preferred to Minnesota Veterans Home activities fund.