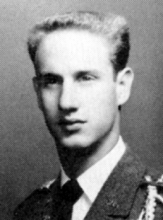 Raymond "Hank/Ray" Hanger Dunlap of Madisonville, KY, passed away Tuesday, September 25, 2018, at Western Kentucky Veterans Center in Hanson, KY.
He was born April 11,1940, in South Chareston, WV, to Keith Alderson and Mary Ann Dunn Dunlap.
He attended Greenbrier Military School. He served in the U.S. Army as a paratrooper. He lived most of his life in Tennessee and Kentucky. He worked for the TVA in Ten Mile, TN, for 10 years to help build the Watts Bar Nuclear Reactor. He later was employed by the Iron Workers #103 in Evansville, IN, from which he retired.
Mr. Dunlap was a 32nd Degree Mason and a member of the Rizpah Shrine. He loved to hunt, was an avid fisherman, and loved to read western novels, especially Louis L'Amour.
In addition to his parens, Mr. Dunlap was preceded in death by his wife, Dorothy Strader Dunlap.
He is survived by two sons, Raymond Dunlap Jr. and Keith Dunlap, and one daughter, Mary Hughes, all of Madisonville; and one sister, Keith Ann Dunlap Alexander of Clemmons, NC. He also had multiple grandchildren and stepchildren.
Mr. Dunlap had resided at the Western Kentucky Veterans Center in Hanson, since September 2013.
A graveside service at Rosewood Cemetery in Lewisburg will be held at a later date.
McCraw Funeral Home in Lewisburg is in charge of arrangements, which are incomplete at this time.
Obituary originally published in the October 12, 2018 edition of The
West Virginia Daily News.