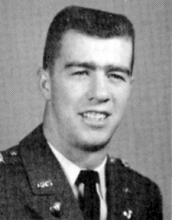 Laurence "Larry" Higgins, 78, passed away peacefully on November 4, 2018, with family at his side. He was born to Irene and Joseph Higgins on august 14, 1940 in Elizabeth, NJ.
Larry was a Civil Engineer , graduate from Greenbrier military School and University of Missouri. He was a member of Sigma Nu Fraternity and still kept in contact with many of his fraternity brothers.
He moved to Jacksonville in 1948 as the Project Manager in charge of constructing the cooling towers for the JEA Power Plant on Blount Island. He then worked for the City of Atlantic Beach as the Residential Building Inspector, a job he truly loved.
He is survived by his siblings: Maureen (Dave) , Ned, Pat, (Susan), Jodi, Jake and Meg; 15 nieces and nephews and many cousins; two loving daughter Jennifer and (Bobby) Scott and jane Higgins; two grandchildren, Ryan and Lindsey.
Larry has been described as a loyal friend, a tremendous football player (in his day) and he had a personality that could charm anyone, when he wanted to!
A memorial service will be held on December 1, 2018 at St. Paul's Catholic Church, 435 1st Ave. N., Jacksonville Beach at 11:30 am. A Gathering at the Family life Center will follow to celebrate his life.