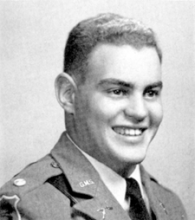 Joseph A. Mendez, 86, of Cogan Station, passed away on Saturday, July 14, 2018 at The Gatehouse in Williamsport.
Joseph was born in Brooklyn, New York on March 14, 1932 to the late Antonio and Dolores (Bollada) Mendez. After graduating from Greenbrier Military School in 1952, Joseph went on to serve his country in the United States Army. When he returned, he started working for Bethlehem Steel where he was the president of the union. He helped with the transition from Bethlehem Steel to Williamsport Wire and Rope. After 28 years, he retired from Williamsport Wire and Rope.
He was a member of Trinity Episcopal Church. Joseph was also a lifetime member of the Harmonia Club and the VFW. Joseph was an avid sports fan. He loved to play and officiate. He followed nearly all sports. Joseph was a devoted husband, father, and grandfather. He was a hard worker and a humble man.
Joseph is survived by his loving wife, Dorothy Mendez, two sons, Stephen Mendez of Cogan Station, and Brian Mendez of Northampton, and one grandson, Joshua Mendez of Northampton.
He is preceded in death by his parents.
Friends and family are invited to come and share at a reception on Sunday, July 22, 2018 from 1:00-4:00 PM in Joseph's honor at the Harmonia Club at 332 E. Seventh St., Williamsport.
In lieu of flowers, memorial contributions in Joseph's name may be made to The Gatehouse at 1100 Grampian Blvd. Williamsport, PA 17701.
Arrangements are entrusted to Maneval Allen Redmond Cremation & Funeral Home, Williamsport.
To leave a condolence for the family, please visit www.jamesmaneval.com.