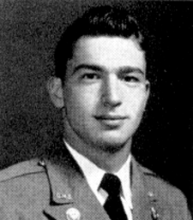 John Russell McLaughlin Jr, 89, passed away at his beloved farm with his family by his side early Tuesday morning, December 26, 2017.
Born January 20, 1928 in beaver, he was a son of the late John R. McLaughlin and Carolyn Dillon McLaughlin. After his graduation from Beaver High School in 1946, John went on to study at the Greenbrier Military School in 1947, before graduating from Grove City College in 1950 with a Bachelor of Science Degree. Drafted that same year, he served proudly in the U. S. Army during the Korean War until 1952. Upon his return to his hometown, he married JoEtta "Nicky" Zerby in June 1953. John, a third-generation realtor, joined the family real estate firm Bovard-Anderson Company in 1953, becoming a partner with his father in 1972, and later, with his own son Edwards in January of 1992. A leader in his field, John served as President of the Beaver County Board of Realtors in 1966 and 1967, and was recognized as Realtor of the year in 1977.
One of beaver's staunchest advocates, John lent his talents and expertise to a wide variety of community organizations, including the 4-H Program, Stockman club, and the Beaver Rotary Club where he served as a former member and past president. He was a lifelong member of the Beaver United Methodist Church, a Paul Harris Fellow Member, and the former Chairman of the Brighton Township Zoning Hearing board. The capstone of John's life of service would be his work with the Beaver Heritage Foundation where he served as a charter member of the Board of Trustees for the beaver Area Heritage Museum and Log House. In 2013, he was awarded the Beaver Area Heritage Civic Leadership Award for his tireless contributions to this popular local landmark.
A modern renaissance man, John reveled in his love of nature as an avid fisherman and hunter and Penn State Master gardener. His curiosity and creativity led him to dabble in all sorts of art media, including pottery, met sculptures, and wood carvings. In his spare time, he could also be found in search of antiques or researching his next stock pick as an investor with the Jolly Boys Investment Club.
For those who knew and loved John, he will be remembered as a great friend to many, wonderful son and brother, loving husband, cherished father to his five children, and unforgettable Papa to his twelve grandchildren.
John sill be sadly missed by his wife and partner of 64 years, Nicky McLaughlin, Beaver, his children; Lynn (Joseph) Smith, Pittsburg, Emily (Dee Brandon) McLaughlin, NYC, Edwards (Jacqueline Crowley) McLaughlin, Beaver, Ellen (Ed) Ardey, Lorton, VA, and Susan (Brian) Brown, Brighton Twp; grandchildren; and one brother, George (Suzanne) McLaughlin, Millbrook, NY.
In addition to his parents, John was preceded in death by his youngest granddaughter, Julia Brown.
Funeral services were held at beaver Methodist Church on Friday, December 29, 2017 with the Noll Funeral Home of Beaver providing services to the family.