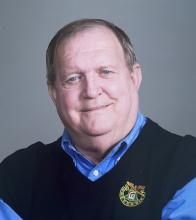 Marvin Kent Conley, 72, of Charleston, WV, died peacefully Sunday, August 28, 2022, at HospiceCare CAMC Memorial. Born November 2, 1949, he was the son of Jason and JoAnn Conley of Charleston. Marvin attended Fort Hill Elementary, John Adams Junior High, and George Washington High School, where he won the state journalism contest. He played basketball growing up and was a member of Boy Scout Troop 5 of the Buckskin Council. Marvin was a proud 1967 graduate of Greenbrier Military School in Lewisburg. He received the Best Drilled Cadet award and was editor of the school paper. He attended Marshall University in Huntington and was a faithful Thundering Herd fan. After college, Marvin went to work for Rhodes Brick Company in St. Albans. He moved his young family to Clemmons, NC, in 1978, where he was a member of Clemmons Presbyterian Church and served as elder, sang in the choir, and was the building maintenance supervisor. Marvin was elected to the first Clemmons Village Council, serving as councilmember for several years. He was a High School and College basketball official and was co-founder of Clemmons first recreational basketball team, the Clemmons Cougars. He worked for Cunningham Brick, then owned and operated Tanglewood Paint Center in Clemmons. After closing the Paint Center, Marvin continued to operate side businesses throughout the years. He worked for Lowe's as a paint specialist and was the sales supervisor for Duron/Sherwin-Williams until his retirement in 2010. Following retirement, Marvin moved back home to Charleston. He was a member of First Presbyterian Church in Charleston where he sang in the choir and shared his faith through solo performances. He attended and sang in the choir at First Presbyterian Church in Dunbar. Marvin was an avid reader and historian. He loved researching his ancestry and sharing his family legacy with everyone he knew. His stories and history lessons will be missed by all who knew him.
In addition to his parents, Marvin is survived by four children, Maura Copeland and husband Jamie of Statesboro, GA, Michelle Conley of Advance, NC, Jason Conley and wife Jemma of Mooresville, NC, and Megan Conley Carson and husband Cole of Rural Hall, NC; five grandchildren, Carter, Landrey, and Tyler Copeland, Keller and Addilyn Conley; one sister, Anitra Conley Thomas and husband Joe of New Bern, NC; two brothers, Tom Conley and wife Lynnette of Saint Mary's, OH, and William "Bill" Conley and wife Eileen of Chester, VA; and many nieces, nephews, and cousins.
In honoring Marvin's wishes he will be cremated. A memorial service will be held at 1:00 p.m. Saturday, September 3, 2022, at First Presbyterian Church in Charleston with Reverend Dr. William C. Myers and Pastor Kari Preslar officiating. Interment will follow at First Presbyterian Church Columbarium. The family will receive friends from 12:00 p.m. until the service hour Saturday at the church. In lieu of flowers, memorial contributions may be made to First Presbyterian Church, 16 Leon Sullivan Way, Charleston, WV 25301.