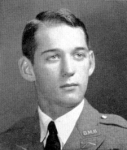 LAWRENCE BRUCE "LARRY" LYON JR. - loving husband, devoted father, proud grandfather and great grandfather, and friend to many - joined God above Friday, March 26, 2021. Having spent a life in what is almost Heaven, he joins his wife and parents, in his eternal resting place. Impacted by respiratory issues that resulted in pneumonia, Larry passed away with his daughters at his side at the Hubbard Hospice House located at the CAMC Memorial campus in Charleston, West Virginia.
In 1955, Larry wed, Wilma Randolph, with whom he enjoyed 64 years of marriage. She was his world, the light of his life, and the reason for everything he did. There is no doubt that he has once again found his place, having been reunited with his greatest love in heaven.
Larry was born in Man, West Virginia to Lawrence Bruce "Frosty" and Myrtle (Carpenter) Lyon. The young family moved to Madison in 1928, which he considered home his entire life. He was a graduate of Scott High School, Greenbrier Military Academy and Virginia Polytechnic Institute in Blacksburg, Virginia, where he earned a bachelor's degree in business and economics.
Following his graduation from VPI, Larry honorably served his country as a First Lieutenant in the Korean War. While based out of Japan and in active duty, Larry purchased his first gas station. Once his tour was concluded, Larry returned to Madison to build the business that became Lyon Oil Company. Together with his wife, Larry led the company to a tremendous success until it was dissolved in 1980. Thereafter, his entrepreneur spirit continued throughout other ventures until his retirement in 2015, at age 88.
A lover of history and an avid reader, Larry would admit one of his proudest accomplishments was authoring, Before the Morning Calm, a novel based on his time in Korea. Until the pandemic stopped in person meetings, Larry enjoyed monthly gatherings with other Korean Veterans. Totally devoted to his church and his community, Larry was a life-long member of the Madison United Methodist Church where he spent many years as a Sunday School teacher, and the Madison Rotary Club, which he joined in 1950 before shipping off to Korea. The Club counted him present each day of his deployment as regular attendance was mandatory then as it is today. Larry went on to proudly serve two terms as President and was the recipient of the distinguished Paul Harris Award.
Although Wilma was the gourmet cook in the family, Larry complimented many meals with his large delicious salads which grew famous among family and friends. Almost as well-known were his familiar greetings, jokes and phrases ("Oh, I am still kicking, just not very high") and his appreciation for jazz and symphony orchestras.
Wilma was early and successful in turning Larry - a Hokie by education - into a full-fledged Mountaineer. They would send two daughters to West Virginia University and faithfully support the school's athletic teams with a close circle of friends for many years.
Larry was predeceased by his wife, Wilma (Randolph) Lyon and his parents, Lawrence Bruce and Myrtle (Carpenter) Lyon. He is survived by his daughters, Kristena A. Lukish and Marianna Lyon Kiel and her husband, Jens Kiel, in addition to his grandchildren, Thomas J. Lukish, III and his wife Madelyn and Mary Katelyn (Lukish) Puccinelli and her husband Mark, plus his two great grandchildren, Amelia Jane Lukish and Leo James Puccinelli. He was proud of and dearly loved them all. He is survived by his sister, Dr. Mary Lou Lyon Lewis of Charleston, West Virginia and his brother William Lyon, of Wilmington, North Carolina. Larry is also survived by many nieces, nephews, and friends.
A celebration of life will be held at the Madison United Methodist Church in Madison, West Virginia on Saturday, May 22, 2021 at 2 p.m. The family thanks attendees in advance for wearing a mask and practicing social distancing throughout the service.
https://www.wvgazettemail.com/obituaries/lawrence-bruce-lyon-jr/article_01dbe418-5a70-5d26-b1b8-82fbc2391936.html