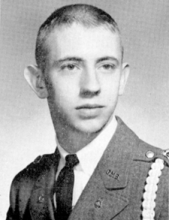 https://www.echovita.com/us/obituaries/pa/oakmont/john-katon-10436957
John Katon Obituary
Here is John Katon's obituary. Please accept Echovita's sincere condolences.
It is always difficult saying goodbye to someone we love and cherish. Family and friends must say goodbye to their beloved John Katon (Oakmont, Pennsylvania), who passed away at the age of 75, on February 17, 2020. Family and friends can light a candle as a loving gesture for their loved one. Leave a sympathy message to the family in the guestbook on this memorial page of John Katon to show support.
He was predeceased by : his parents, William Katon and Margret Katon; his son Robert; and his sister Joan Clarke (Ben). He is survived by : his children, William Katon (Nicole), Kimberly Proffer and Maggie Katon; and his siblings, Jay Katon (Lee) and Dotty Hoeflinger (Helmet). He is also survived by many nieces, nephews and cousins.