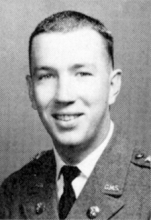 Jay Robbins McKenzie, 82, of Richwood, WV passed away on November 3, 2020, in Plateau Medical Center, Oak Hill, WV.
Jay was born on January 2, 1938, in Richwood, WV to the late James Albert and Virginia Ruth Robbins McKenzie. He was a loving husband, father, grandfather, and great grandfather, and was always available to share sound advice with his children and grandchildren.
Jay left Richwood in his earlier years to work in the coal and railroad industry as both a mine owner, then as a consultant, and then returned to Richwood as retirement approached. He had a great sense of humor and was quick to share a joke or a funny moment. He could often be found relaxing on the front porch of his house, enjoying an occasional cigar and taking in the sights and sounds of Richwood. Jay was an outstanding basketball athlete in high school and remained an avid college basketball and football enthusiast throughout his life.
In retirement, Jay took an interest in refurbishing and refinishing furniture and could often be found puttering in his workshop. He was preceded in death by his parents, James "Jiggs" Albert McKenzie and Virginia "Cookie" Ruth Robbins McKenzie, brothers, James and Jan McKenzie, sister, Joan McKenzie, and son Michael McKenzie.
SURVIVORS: Wife: Pat McKenzie, Children: Jay Robbins McKenzie, Jr. and wife Beverly, Huntersville, NC, Virginia Christine McKenzie, Richwood, WV, Patrick Kevin McKenzie, Greenville, SC, 5 Grandchildren and 2 Great-Grandchildren.
Per Jay's request, he will be cremated and a memorial service will be held at a later date. Arrangements were made by Simons-Coleman funeral home.