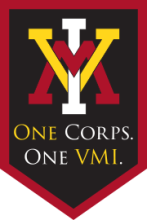 Col. James Joyner Jr. of Lexington died July 4.
Col. James Nurney Joyner Jr. (retired), man of honor, dedicated Army officer and '67 Virginia Military Institute alumnus, devoted husband, committed family, church, and community member, died Tuesday, July 4, 2023.
No date could be more fitting for a man who dedicated his life to this country and the values that are most noble in it. Jim lived a life defined by honor, service, and leadership. He held high standards for all and never asked anyone to do anything that he was unwilling to do himself. He was an eternal optimist who unflaggingly worked to enact a world in which all people showed respect and felt respected and valued.
Jim was born to the late James Nurney Joyner and Dorothy Stone Joyner on April 28, 1944, in Norfolk. He was the eldest of four children and donned his first military uniform at the age of 13 as a cadet at the Greenbrier Military School in West Virginia. From that date until his retirement from VMI 54 years later, Jim spent his school and working life in uniform.
After graduating from Greenbrier Military School in 1963, Jim matriculated at VMI. There he met a core group of lifelong friends, his band of 1967 brother rats. Upon his graduation in 1967, he was commissioned in the U.S. Army as an infantry officer and married his high school sweetheart and lifelong partner and companion, Barbara Ann Joyner, a graduate of Mary Baldwin College.
Jim and Barbara spent 52 years of marriage together as Jim served his country as an Army officer and Barbara held the family together through deployments, 13 duty assignment moves, and all the other highs and lows of daily living.
Jim was deployed to Vietnam shortly after their marriage; while deployed his daughter, Virginia "Pebble/Gin" Stone West, was born in 1969. When Jim met his daughter during R&R in Hawaii, he was enamored. Two duty stations later, his son, James "Jamie" Nurney Joyner III, was born in Berlin, Germany. The family moved all around the world as Jim served at Fort Bragg, Fort Benning, Berlin, Fort Lewis, Korea, The Naval War College, VMI, the Pentagon, Fort Drum, and back to VMI to finish his active-duty service.
While in the Army, Jim furthered his education by earning a master's degree in psychological counseling from Georgia State University in 1975. He was a graduate of the U.S. Army Infantry Officer Basic and Advanced Courses, Airborne School, Ranger School, U.S. Naval College Command and Staff School, and the U.S. Army War College.
His awards and decorations after 26 years of active military service included the Legion of Merit Award, Bronze Star, Purple Heart, Defense Meritorious Service Medal, Military Meritorious Service Medal x3, Army Air Medal, Army Commendation Medal x2, Army of Occupation Medal, National Defense Service Medal x2, Vietnam Service Medal x3, Vietnam Campaign Medal x3, Republic of Vietnam Gallantry Cross Unit Citation, U.S. Army Staff Identification Badge, U.S. Army Ranger Tab, U.S. Army Parachutist Badge, and the Combat Infantry Badge.
Having lived in Lexington as a cadet and having served twice as an Army officer in the ROTC department at VMI, Jim and Barbara desired to settle in Lexington after retirement from the Army. After briefly teaching as a JROTC instructor in Richmond in 1996, Jim became director of cadet affairs at VMI and the couple moved back to Lexington.
In 1997, Jim became commandant of cadets; this was the year following the Supreme Court ruling and the first female cadets matriculated at VMI. Jim was committed to making that inclusion successful; he worked tirelessly to ensure that all cadets unified to become one Corps. After serving as commandant for three years, Jim served in three other senior administrative positions at VMI before his retirement in 2011.
After his second retirement, Jim dedicated his time to his wife, family, and several community service organizations and boards. He learned to enjoy life in civilian clothes and spent as much time on the golf course as possible. He relished planning several VMI '67 class reunions and always enjoyed time with his BRs and attending VMI football and basketball games. Jim and Barbara were committed members at Lexington Presbyterian Church. They enjoyed spending time with friends and traveled to visit family, as well as to favorite destinations like Kentucky, Germany, Hawaii and Walt Disney World. Wherever they went, they ate well and shared every moment both good and hard, until Barbara's death in 2020.
Heartfelt thanks go out to the friends and caregivers who supported Jim in the three years since Barbara's death; among those caregivers are Diane Bowman, Stephanie Berkshire, Tammy Berkshire, Jennifer Repper, Kay Bennington, the staff of Brookdale Staunton's Memory Care Unit, and Hospice.
To remember Jim, you could get donuts from Krispy Kreme, eat some cake, display an American flag, take a drive through the country, head out on the golf course, watch and feed the birds, talk with a friend ‒ old or new, or share a meal with your family. Most of all, treat everyone with unfailing respect, knowing that it is only in that way that we can have the country that Jim envisioned and worked for tirelessly throughout his life.
Jim is survived by his siblings, Alice Langford of Roanoke, Richard Joyner of Richmond, and George Joyner of Waynesboro; his children, Virginia Joyner West and husband, Ken, of Culpeper, and James Nurney Joyner III and wife, Laura, of Lexington; and his three living grandchildren, Hanna and Alex West, and Caroline Joyner. He is predeceased by his lifelong partner, Barbara, and his grandson, Thomas Joyner.
A graveside military burial service will be held on Friday, Aug. 11, at 10 a.m. at Oak Grove Cemetery in Lexington. This will be followed by an 11 a.m. memorial service at Lexington Presbyterian Church, with a reception to follow afterwards at the church.
In lieu of flowers, memorial donations may be given to Virginia Military Institute or Lexington Presbyterian Church.
Arrangements are by Harrison Funeral Home & Crematory.