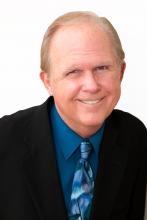 JAMES ALAN FRANK – Feb 5, 1943 - Jan 2, 2022
James A. Frank, 78, of St Johns, FL, formerly of Charleston, SC, died Sunday, January 2, 2022. A native of Ft. Lauderdale, Florida was the son of Alan Stetson Frank and Frances Oliver Frank. Jim passed away peacefully at home, which is what he wanted.
James was a man of many achievements and interests. In 1961, he graduated from Greenbrier Military School, Lewisburg, WV, achieving the rank of 2nd Lt. James attended Miami-Dade Junior College, Earned a B.S. from Florida Atlantic and a certificate from University of Santa Clara School of Law. Throughout his career, he was awarded various citations from a diverse group of business professional organizations and fraternities. He loved cars, boats & sweets. James, along with his wife Claire, was an avid shooting enthusiast and they spent many days on the range competing with each other.
It should be noted that his grandfather, David Dickson Oliver gave him the tenacity to want to do more and to help others. Planted the seed of giving. His father, Alan, was an accomplished Navy pilot who made time to take care of his family and set a good example. These two men's life principals guided James to provide a final gift to others, to be an organ donor & was able to donate tissue to LifeNet Health.
He was a CFO, Controller, Accountant, & President of Bottomline Business Solutions in Hendersonville, NC. He also operated Safe Harbor Solutions, in St. Johns, FL. which sold CRM and accounting software to businesses.
Survivors include his wife of 20 years, Claire Ann Frank, her son Steven Voikos of Rochester Hills, MI, and 4 grandchildren, Anthony, Anna, Nick and Luke Voikos. Jim's brother, Ronald Frank of Port St. Lucie, FL; Sister, Julia McNulty of Williamsburg, VA; total of 2 Nieces and 4 nephews. Jim's son, James Frank Jr., of Charleston, SC, and his 3 sons, Gage, Bailey & Gavin Frank, Jim's grandsons. Jim had 3 stepchildren from a previous marriage in Charleston SC, and 4 grandchildren. Jim was a devoted father and husband. Jim was cremated. His Celebration of Life ceremony will be at their home in St. Johns County, FL, in March 2022, when the weather warms, in the backyard by the pond he loved. All are welcome.
Memorial contributions may be made to Community Hospice of Jacksonville, FL. https://www.communityhospice.com/give/ 866.253.6681