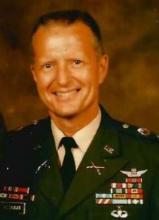 https://www.andrewsmortuary.com/obituary/edmund-ed-bookman-jr
EDMUND (ED)'S OBITUARY
U.S. Veteran
Edmund (Ed) B. Bookman Jr passed away on Sept 4, 2021 at Bradley Creek Health Center. He was born October 12, 1929 in West Virginia the second of four children of Edmund B. Bookman and Lillian Bookman Osteen. He was preceded in death by his parents and his older sister Katherine Sullivan. He is survived by his loving wife of 73 years Jane, daughter Jane Hutchison (Bill) of Connecticut, his son Edmund B. Bookman III of Wilmington. Grandchildren Melissa K Miller (Shawn) and Edmund B Bookman IV (Julianna), two Great Grandchildren Jordan and Justice Miller, brother David Bookman, sister Judith Bookman and numerous nieces and nephews.
Ed was a graduate of the Greenbrier Military School in 1947 and a graduated with a Mining Engineering degree from West Virginia University in 1952. He retired from the United States Army as a LTC in 1980 after 28 years. He served one tour of duty in Korea and two tours of duty in Vietnam as a military pilot.
After retiring Ed moved to Wilmington where he was active in the Pine Valley Methodist Church serving both as the church treasurer for a number of years and then as President of the Ever 49's, West Virginia University Graduate Emeritus, Hospice Volunteer, President of Cape Fear Shag Club and active in a number of bridge groups in Wilmington including Contract Bridge at the local YMCA.
A celebration of life will be held at a future date.
Memorial donations may be made to Lower Cape Fear Life Care, 1414 Physicians Drive, Wilmington, NC 28401
Condolences may be shared with the family at www.andrewsmortuary.com