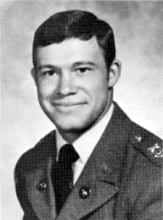 David P. Allen Obituary
It is with great sadness that we announce the death of David P. Allen of Beckley, West Virginia, who passed away on January 10, 2023, at the age of 71, leaving to mourn family and friends. Family and friends are welcome to leave their condolences on this memorial page and share them with the family.
He was predeceased by : his parents, Coe C Allen and Beulah Mae Allen; and his brother James R. Allen. He is survived by : his sons, Christopher Allen (Erica Engel Allen) of Asheville, NC. and Joshua Allen; his wife Valorie Michael Allen; his grandchildren, Nathan Allen (Riley Allen) of Alice Springs, Andrew Allen of Los Angeles, CA. and Rio Simone Allen of Asheville; his step-granddaughter Edie Francis Engel of Asheville; his great grandchild Parker Lee Allen; his sister Jeanne Allen Nagye (Elmer) of Beckley, WV; and his sister-in-law Kathy McCormick Allen of Waynesville, NC.