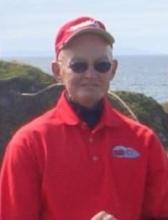 Charles Wilson Obituary
It is with great sadness the Wilson and Varney families announce the death of Charles F. Wilson, Jr. age 74 on May 27, 2023 at his home in Pikeville, Ky with his devoted wife, Wanda at his side after a long battle with cancer.
Chuck was born October 9, 1948, in Chicago, Illinois to the parents of Dr. Charles F. Wilson and Pett Lemon Wilson. His Homecoming will be celebrated on Thursday, June 1, 2023 at the J.W. Call Funeral Home in Pikeville, KY with hours of visitation from 2:00 PM – 7:00 PM with services starting at 7:00 PM with Tommy England, Jim Patton, Kenny Hamilton and Morgan Chapman officiating. He was preceded in death by his parents Dr. Charles F. Wilson and Pett Wilson Doherty along with his Mother and Father in Law Jojn and Ruby Varney. Chuck is survived by his loving and devoted wife Wanda Varney Wilson, a special Son in Love Thomas Miller of Robinson Creek, KY and his children Tommy (Erin) Wilson of Lexington, KY and Katie Wilson Miller of Pikeville, KY along with his grandchildren Sagan Wolff Wilson and Madeline Ann Miller, a sister, Sharon Proctor (John) of Louisville, KY and two brothers Kim Wilson (Lynn) of Louisville, KY and Steve Wilson (Rosemary) of Richmond, Ky and his Brothers in Love Larry Varney (Patty) of Pikeville, KY and Allen Varney (LoJeanne) of Lexington, KY along with a host of friends too many to mention.
He did not let his battle with cancer slow him down and he maintained a positive attitude throughout his illness and showed more concern for others than for himself. He was an inspiration and shining light to so many and for that he will be remembered every day by his friends and family. He attended Pikeville High School and Greenbrier Military School, was a graduate of UPike and he attended University of Arkansas School of Law and returned to Pikeville to practice law upon graduation until 2003 when the battle for his life began.