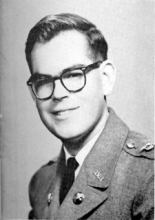 William F. Kale, class of 1963, died September 24, 2019. He was only at Greenbrier for one year, his senior year. Graduated with a National Merit scholarship.
Born June 18, 1945. Hard-working and quirky, he lived 74 years in honesty, kindness, and love. Leaves behind a widow, three children, and three grandchildren, all of whom miss him very much.
No further information is available at this time.